25th-31st October 2021
Headout presents its annual open-track international hackathon: Hackout. Win prizes worth ₹7 lakh including HACK community tokens, NFTs and tons of cool merch, and supercharge your next big career move!
Speakers
After a kickass lineup of incredible speakers last year, we're hard at work bringing together some of the best minds in the industry once again this time.
Have something to share?
Write to hey@hackout.io , we'd love to hear!
Prizes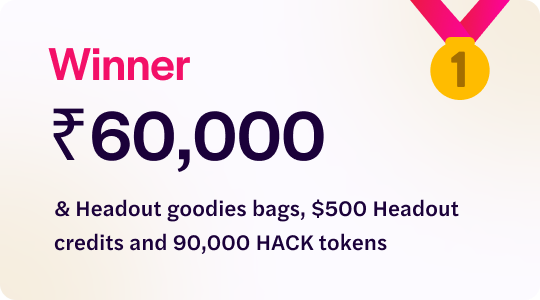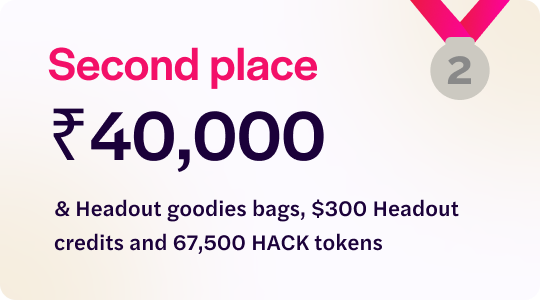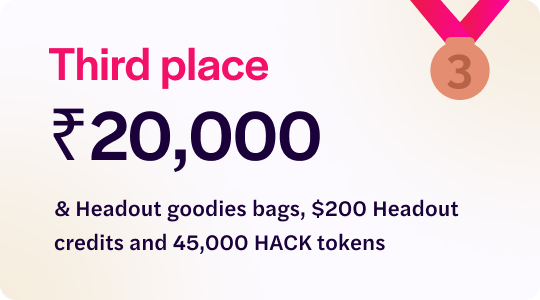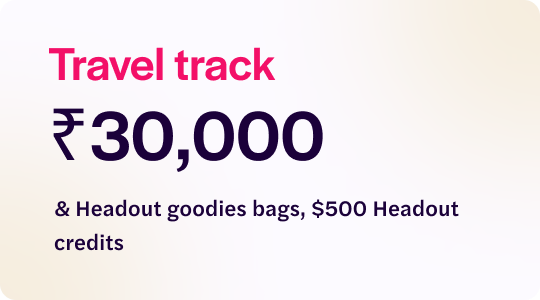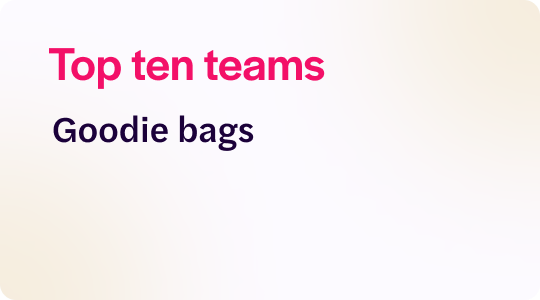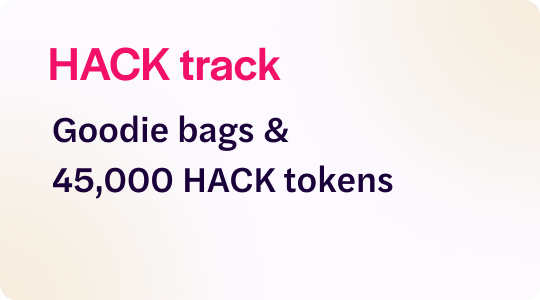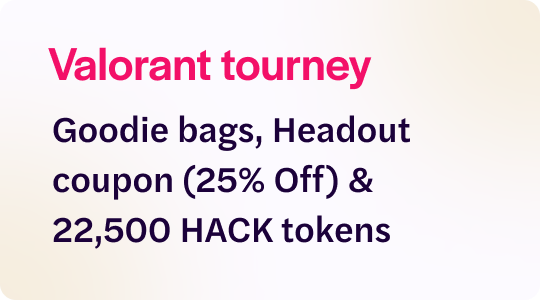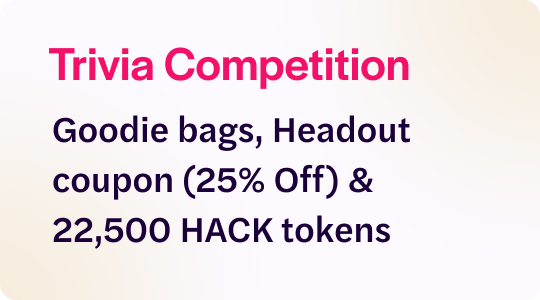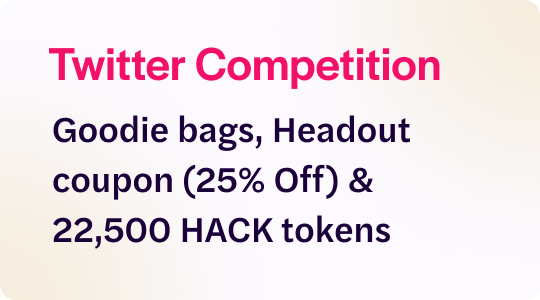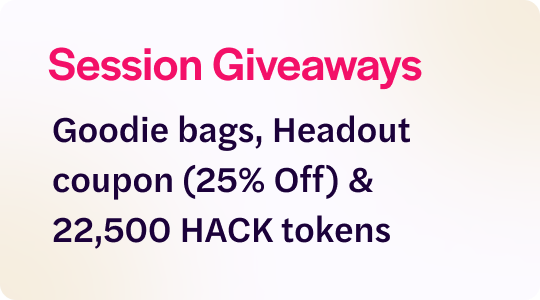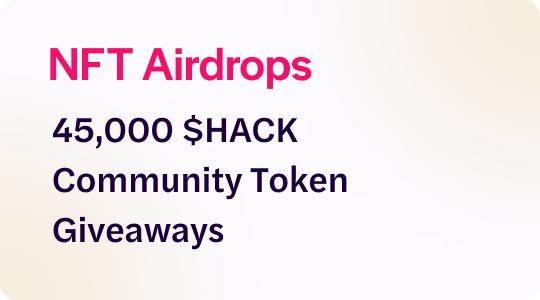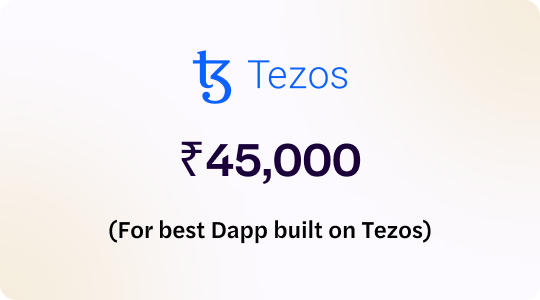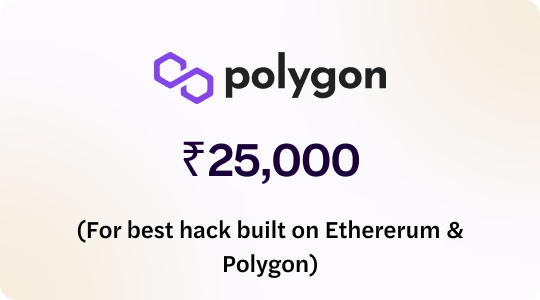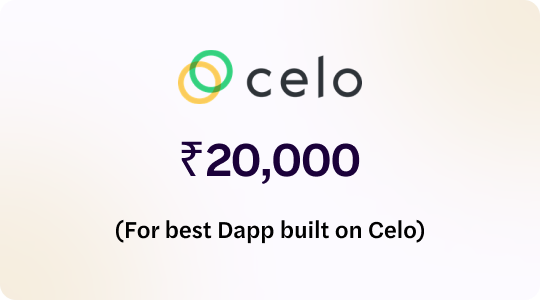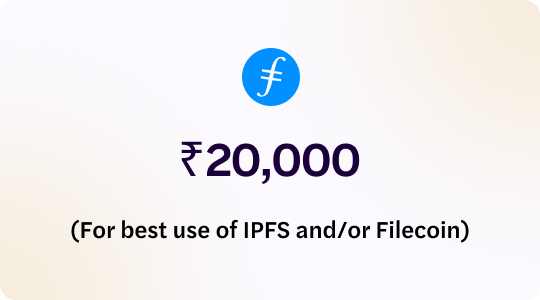 Schedule
25th Oct
12:00 PM
HACK community token release
27th Oct
8 PM - 10PM
Valorant Tourney Prelims
28th Oct
12 PM - 3PM
Speaker Sessions
5 PM - 8 PM
Speaker Sessions
9 PM - 11 PM
Valorant Tourney Finals
29th Oct
12:00 AM
Registrations Close
2 PM - 5 PM
Speaker Sessions
5:00 PM
Hacking Begins!!!
11:00 PM
Typeracer Tourney
30th Oct
5 PM - 8 PM
Speaker Sessions
31st Oct
10 AM - 3 PM
Final Reviews
4:00 PM
Top 10 teams announcement
4 PM - 6PM
Presentations Preparation
10:00 PM
Results & Closing Ceremony
Sponsors
All the great brands and people who helped bring Hackout to life.
Want to see your company's name on the list? We'd love to talk!
Shoot us an email at sponsors@hackout.io
FAQs
What's a Hackathon, and can I participate?

A Hackathon is an intense event that brings together designers and developers along with industry experts to identify problems and create software solutions, usually within 24-48 hours. If you're a female or non-binary student developer, we'd love to have you at Hackout! Whether that's high school, undergrad, or graduate, we believe you can get something out of the event.
How much does it cost?

Zero. Zip. Zilch. Nada. Nothing. Admission to Hackout is completely free for everyone!
What if I don't want to present my hack?

Unfinished or unimpressive (so you think) projects should be presented anyway! Presenting your hack gives you a chance to be proud of what you've done, and a constructive perspective of where you should be headed next.
Can we apply as a team?

Yes! This hackathon is strictly a team competition. We believe that you're stronger as a team than you are apart. You can join or create a team once you've started an individual application.
How big can a team be?

Up to 4 people large! Pro Tip: Aim to have a mix of people with both design and developer skills
What if I don't have a team or an idea?

Don't worry, most people don't! We'll have team formation and ideation events geared towards helping you find people to work with. It's perfectly normal to go around to people, tell them you're looking for a team, and ask if you can help out. You can also show yourself off at #teamup!
Can I attend talks + workshops without being accepted for the hackathon?

Yes! The conference is going to be open to everyone who's interested. We will keep you folks updated with the schedule and the links to the talks.